CHECKLIST
Vaultinum Tech Due Diligence Checklist
In 2021, Tech deals represented over 30% of all M&A deals closed that year. With rising cyber-attacks, it has become increasingly strategic for investors to ensure that they are able to mitigate software threats in Cybersecurity, Open-source usage, Intellectual Property, and Scalability. The best way to identify potential vulnerabilities in the source code is to run a thorough tech audit but this takes time.
So to help businesses run a first assessment of their software, Vaultinum experts have put together this Tech Due Diligence Checklist, that highlights the key questions you don't want to miss before investing in a software or tech company.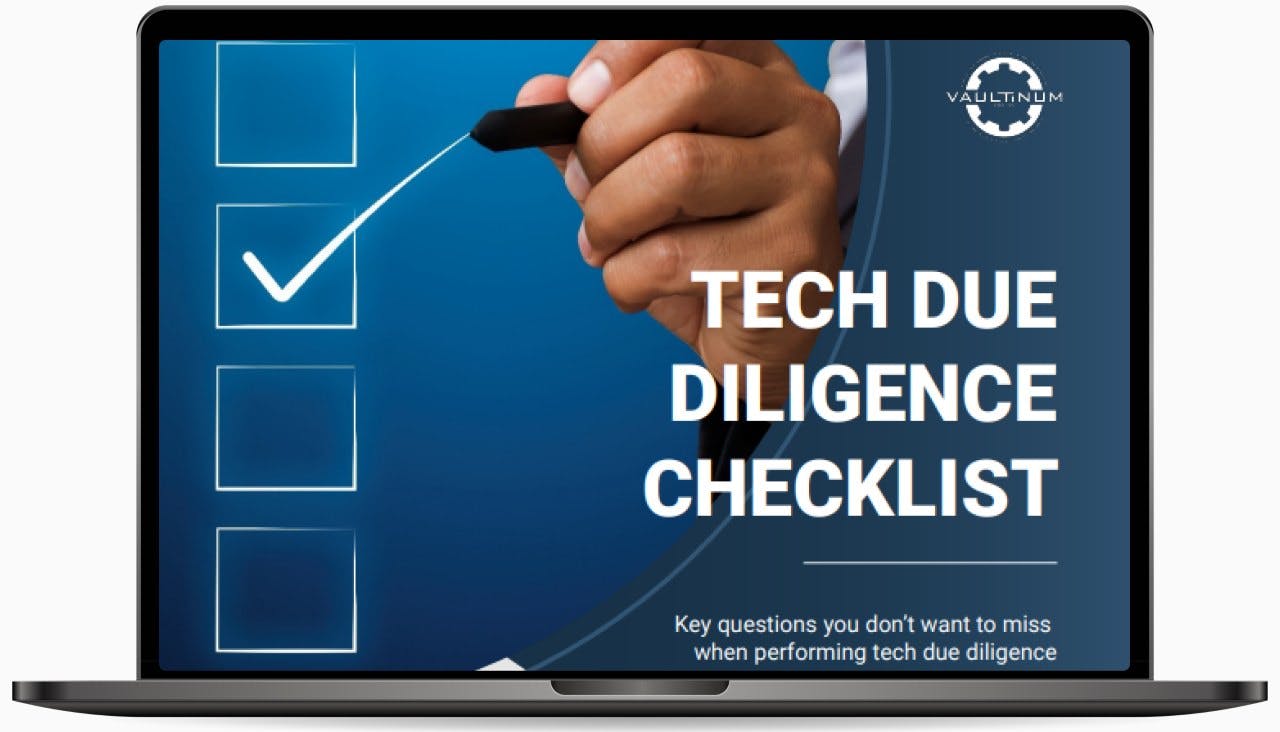 Fill in the form to get the checklist
WHO IS THIS TECH DUE DILIGENCE CHECKLIST FOR?
This Tech Due Diligence Checklist has been developed with our IT and legal experts, to help you understand whether your software is in line with industry development best practices and to help you identify potential software vulnerabilities in the areas of Cybersecurity, Intellectual Property, Scalability and Maintainability.
Vaultinum's Tech Due Diligence Checklist should be used by:
investors about to purchase a software asset,
software developers and CTOs wanting to improve their development practices,
companies getting ready to sell a software asset.
About Vaultinum
We are a trusted independent third party specialised in the protection and audit of digital assets.
Since 1976, we have enabled thousands of digital creators, businesses and investors secure their innovations by providing solutions to protect their intellectual property, ensure the continuity of their business activity, provide digital proof of event, and mitigate IP, cyber and software risks.