WHITE PAPER
Software Escrow Agreement White Paper
In today's world, assets are increasingly digital. As a result, escrow mechanisms are flourishing to both protect Digital Assets by storing them in safes or in electronic vaults and provide a secure way for potential Beneficiaries of such assets to access them.
This Software Escrow White Paper has been developed with our legal experts, to help software editors and their beneficiaries understand the benefits of entrusting the source code of a software asset with a Software Escrow Agent, to protect software Intellectual Property and ensure business continuity best practices.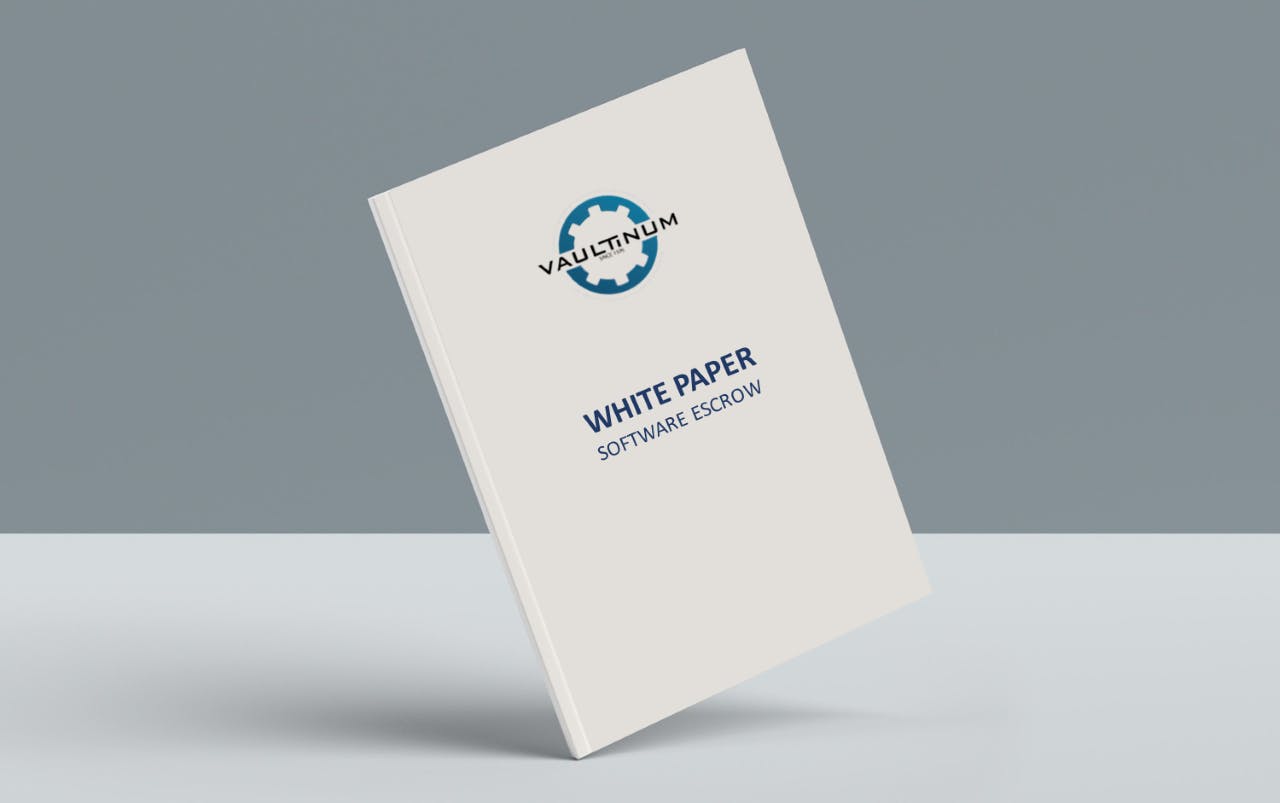 Fill in the form to get the white paper
WHO IS THIS SOFTWARE ESCROW WHITE PAPER FOR?
Vaultinum's software escrow white paper should help purchase managers responsible for buying software products, compliance officers in charge of their company's business continuity plan, legal officers in charge of IP protection and software editors looking to protect their Intellectual Property.
The white paper covers the following topics:
How does an escrow protect the source code?
How to choose the best software escrow agent?
Creating a software escrow contract
Practical aspects of setting up a software escrow agreement
About Vaultinum
We are a trusted independent third party specialised in the protection and audit of digital assets.
Since 1976, we have enabled thousands of digital creators, businesses and investors secure their innovations by providing solutions to protect their intellectual property, ensure the continuity of their business activity, provide digital proof of event, and mitigate IP, cyber and software risks.