What is Cybersecurity Due Diligence?
min read
•
published on
•
updated on

What is Cybersecurity Due Diligence?
You've heard the old proverb. A chain is only as strong as its weakest link.  Never has this been truer than in the context of cybersecurity.
Today, with the use of third-party software and systems integration within many organisations, there is often a complex network of chains made of numerous connecting links –with each link posing potential threat to the entire organisation. How to make sure these links are strong? By performing cybersecurity due diligence.
Cybersecurity due diligence is the process of identifying and addressing these potential cyber threats so that they cannot be exploited by cybercriminals. Cybersecurity due diligence is often conducted via a cybersecurity audit that evaluates the IT infrastructure of a business against a specific standard which validates whether the exact needs are met in terms of network security
Vaultinum's Cybersecurity Due Diligence Solution
Cybersecurity due diligence provides insight into an organisation's current risk management program, data protection procedures, certifications, and infrastructure protections, to ensure that the organisation will receive results that allow them to address the challenges they could face in the ever-evolving cyber landscape.
All companies, regardless of sector or size, must be cautious around their cybersecurity resilience. Furthermore, when it comes to cybersecurity due diligence, they must ask themselves questions such as:
Is the company ISO/9001, ISO/27001 certified or does it have a SOC-2 attestation? 
Is the client's data stored, accessed by, or transmitted, outside the country from which it originates? 
How often are the router and firewall passwords changed? 
Such questions around the strength of an organisation's cybersecurity can be obtained through using a cybersecurity audit.
Who Should Conduct Cybersecurity Due Diligence?
Cybersecurity due diligence can be carried out by organisations from all sectors, who know that they must put in place the correct processes to protect against cybercrime. Cybersecurity audits allow organisations to improve their cybersecurity awareness, mitigate risks and put in place recommended cybersecurity policies and procedures based on industry standards – all of which will protect them along their growth trajectory. 
On the other side, investors use cybersecurity due diligence as part of overall the due diligence process to better understand the potential threats that a target company could pose through vulnerabilities such as weak encryption algorithm or data breach risks. By performing cybersecurity audits, M&A decision-makers can gain essential insight into a target's cyber resilience and therefore improve their decision making.
I WANT TO GAIN INSIGHT WITH CYBERSECURITY DUE DILIGENCE
Importance of Cybersecurity Resilience
It is more important than ever that organisations get an insight into their level of cyber resilience and take action to implement policies and procedures to mitigate the ever-increasing risk. Failure to do so comes at a great cost including potential financial penalties, reputational damage, loss of data and productivity.  For investors, failure to carry out cybersecurity due diligence and properly audit the cybersecurity resilience of a target can leave them exposed to a range of risks, including diminished revenues, profits, market value and market share.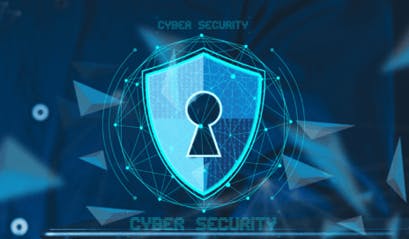 Vaultinum's cybersecurity audit
Conducting a cybersecurity Audit
Conducting cybersecurity due diligence with a cybersecurity audit requires experience and expertise that are best obtained from an independent expert and that can ensure a 360°audit of your cybersecurity landscape.
With this in mind, Vaultinum developed its cybersecurity audit.  
With 45 years of experience, Vaultinum has long been committed to helping businesses carry out cybersecurity due diligence in a way that ensures that: vulnerabilities, risks, and threats that could occur are evaluated in the following areas:
Organisation
Data Management
Certification
Office & Equipment
Infrastructure
IDENTIFY AND MITIGATE YOUR CYBERSECURITY RISKS
How does Vaultinum's Cyber Audit work?
Vautinum's cybersecurity audit is accessible on one easy-to-use online platform that offers clients the unique combination of self-assessment, source code scan and pen test to allow for the most in-depth cybersecurity due diligence.
The base audit includes a self-assessment questionnaire which evaluates cybersecurity readiness and organisational resilience in terms of network security against industry benchmarks, giving the client a report with a scorecard and recommendations for improvements. Developed in alignment with international standards and best practices by a team of experts in cybersecurity risk management, the cybersecurity self-assessment delivers accurate scoring and relevant, up-to-date recommendations.
The cybersecurity self-assessment takes approximately 1 hour and 30 minutes to complete and in order to facilitate the process, we recommend having a resident subject matter expert perform the assessment to ensure the most accurate scoring and therefore recommendations.
I WANT TO PERFORM A CYBERSECURITY SELF-ASSESSMENT
Clients can then choose to run a full cybersecurity audit by adding an in-depth source code scan and pen test which unveils the full insight on existing security vulnerabilities in the source code, such as weak encryption algorithm, password leak risks, giving a full cybersecurity due diligence service.
For maximum security, the uploaded source code is immediately encrypted using SHA256 encryption and is then immediately erased from the system once the scan is complete- giving you full peace of mind.
The results of both the self-assessment and source code scan are then reviewed by our cybersecurity due diligence experts, who identify areas of improvement and deliver evaluations and recommendations aimed at optimising the processes and operations of a company.
I WANT TO PERFORM A FULL CYBERSECURITY AUDIT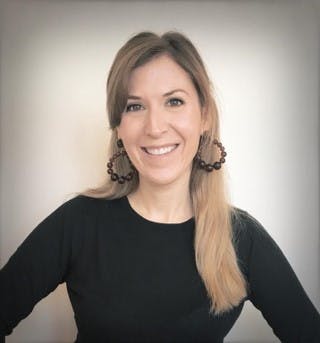 Kristin A.
Kristin is a registered US attorney specializing in the areas of IP and technology law. She is a member of Vaultinum's Strategy and Legal Commissions charged with overseeing and implementing the policies and processes related to the protection of digital assets.