INDUSTRY REPORT
Global Trends in Cybersecurity risks
The importance of having a solid cyber-risk management program cannot be underestimated. Even more, every executive board needs to come around to the idea that cybersecurity is never truly accomplished. Every day new technologies and security breaches are discovered. Every new employee or contractor is a new risk that needs to be managed. A hacker only needs to be successful once, while a company's security measures must be successful 100% of the time. This report highlights the main risks and impacts associated with cyberattacks.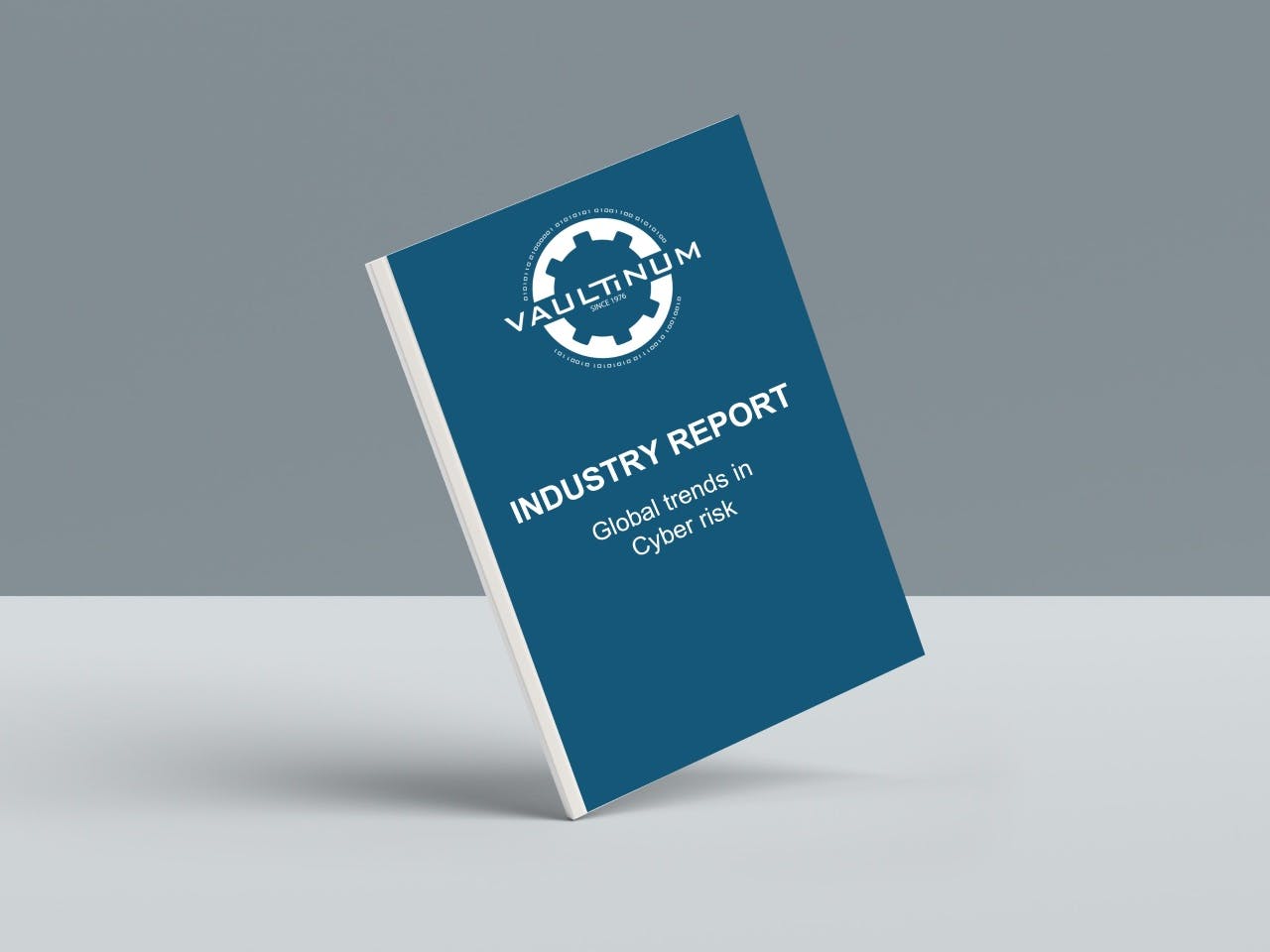 Fill in the form to get the report
WHO IS THIS REPORT ON CYBER-TRENDS FOR?
Despite more global recognition of the magnitude of cyber risks, many organisations have not taken the necessary steps to create or adapt their cybersecurity policies in the face of these new threats. The document brushes a thorough picture of the state of cyber threats worldwide and highlights what is at stake.
The report covers the following topics:
Cybersecurity: facts and numbers
Risks related to the increase in the frequency and cost of ransomware incidents
Business disruption, increased liability, IP theft: understanding the consequences of cyberattacks
Cybersecurity risk mitigation: where to start
About Vaultinum
We are a trusted independent third party specialised in the protection and audit of digital assets.
Since 1976, we have enabled thousands of digital creators, businesses and investors secure their innovations by providing solutions to protect their intellectual property, ensure the continuity of their business activity, provide digital proof of event, and mitigate IP, cyber and software risks.