CHECKLIST
IP Audit Checklist
According to Standard and Poor's, intangible assets now account for over 80% of a company's value, which means that intellectual property has become a strategic pillar of a company's growth. Protecting intangible assets and intellectual property from competitors' greed is becoming increasingly difficult in our ever-connected world. Legal teams and lawyers are key in supporting innovation but technology is fast-paced and engineers don't stop in the middle of a creative process to inform Legal of their new discoveries, creations, or ideas.  In this context, how can companies ensure that IP risks are under control and that they have the right processes in place to handle innovation?  How to make sure they beat competition to secure those rights?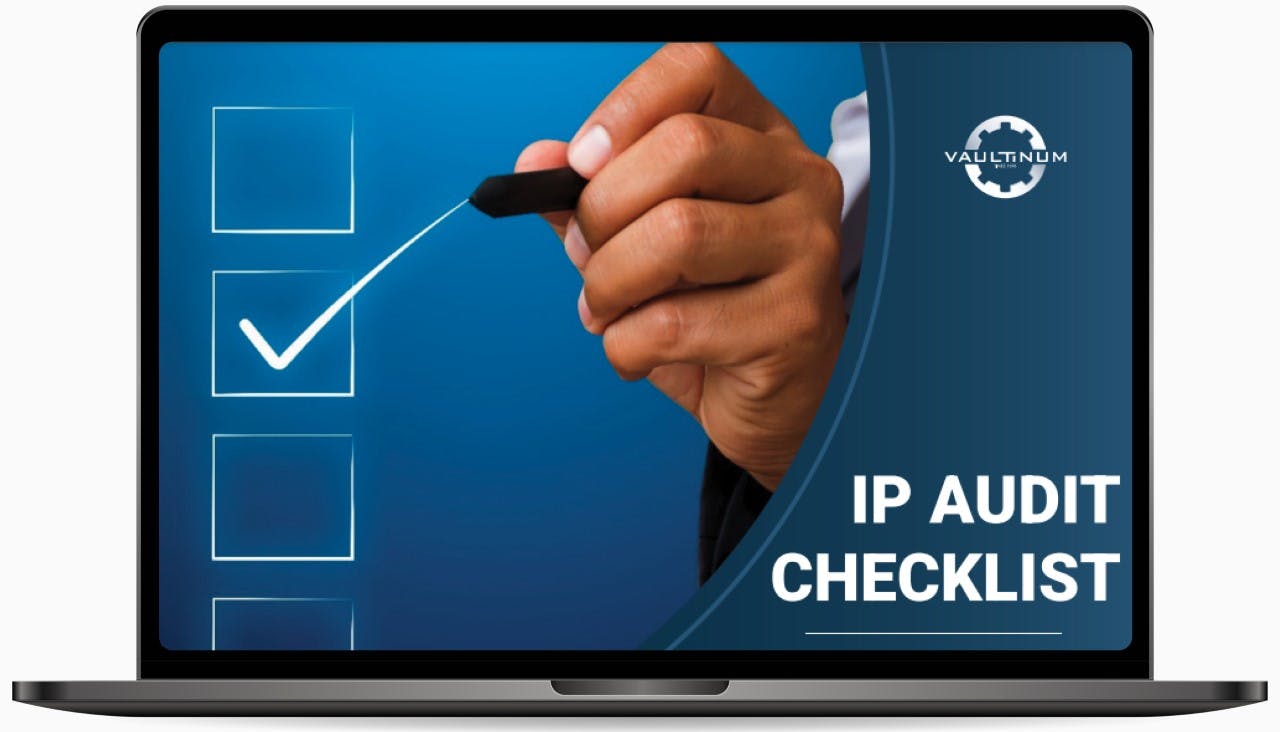 Fill in the form to get the checklist
WHO IS THIS IP AUDIT CHECKLIST FOR?
Vaultinum's IP AUDIT CHECKLIST has been developed with Intellectual Property legal experts, to help investors, businesses and IP specialists evaluate IP risks: who owns the IP assets; have IP transfer contracts been signed with consultants or former employees who have created assets protected by copyright, such as software; is the organisation aware of all open-source software used by developers?
Vaultinum's IP AUDIT CHECKLIST should be used by:
investors about to purchase a software asset,
legal officers or lawyers in charge of IP protection
software publishers willing to self-assess their IP risks
About Vaultinum
We are a trusted independent third party specialised in the protection and audit of digital assets.
Since 1976, we have enabled thousands of digital creators, businesses and investors secure their innovations by providing solutions to protect their intellectual property, ensure the continuity of their business activity, provide digital proof of event, and mitigate IP, cyber and software risks.