CHECKLIST
Cyber Audit Checklist
Did you know that in 2022 a company has fallen victim to a cyberattack every 11 seconds? And this number is on the rise. Therefore, the question is no longer whether a company will be cyberattacked but when. From basic cyber hygiene implementation to more sophisticated shields, companies must ensure that they are ready to cope with cyberattacks. The first step would be to run an audit, to assess the situation and evaluate their level of cyber-readiness. This checklist runs through a few basic cybersecurity-related questions, to help businesses identify potential cyber vulnerabilities in their systems.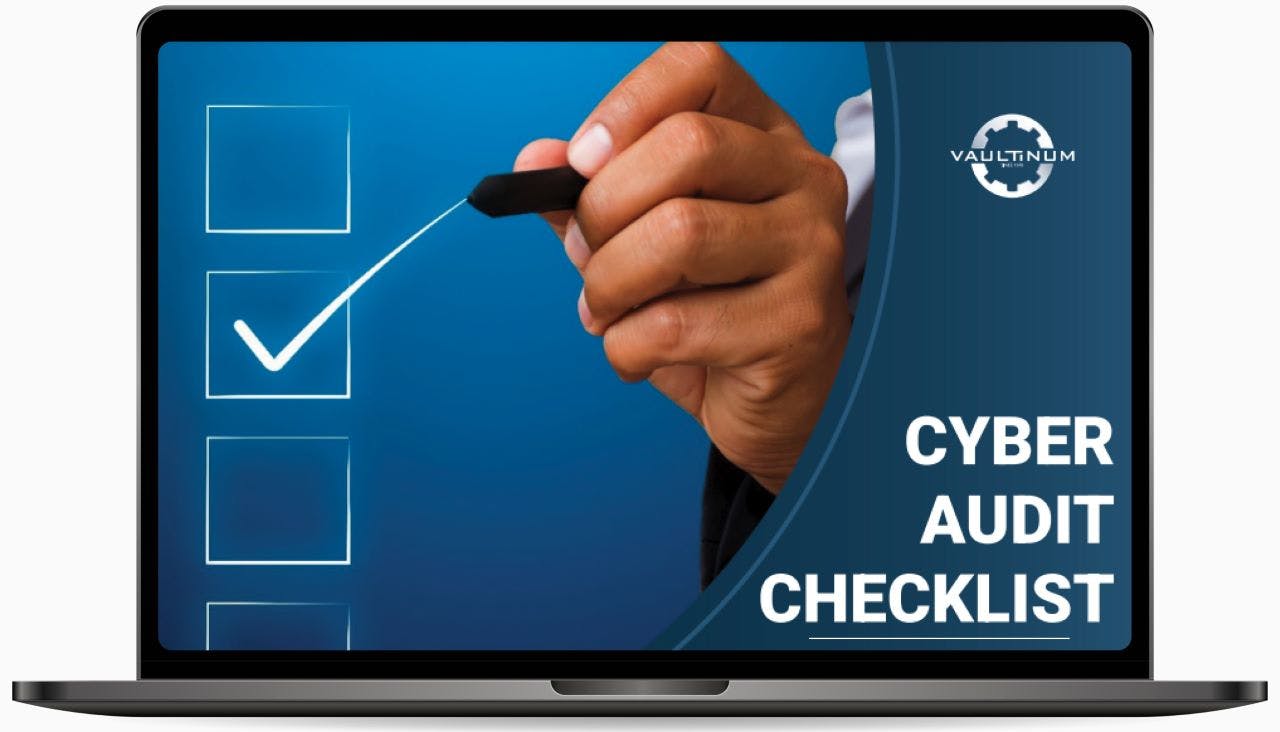 Fill in the form to get the checklist
Who is this Cyber Audit Checklist for?
This CYBER AUDIT CHECKLIST has been developed with leading experts in cybersecurity with the aim of helping companies improve their cybersecurity awareness, mitigate risks, and put in place recommended policies and procedures based on industry standards in order to help prevent cyber incidents from occurring and building resilience in the face of one.
Vaultinum's CYBER AUDIT CHECKLIST should be used by:
Chief information security officers (CISO), CIOs, and IT managers willing to assess their cybersecurity
Business owners and CEOs looking to strengthen their cybersecurity policy
Investors about to invest in a start-up or bigger-sized company
About Vaultinum
We are a trusted independent third party specialised in the protection and audit of digital assets.
Since 1976, we have enabled thousands of digital creators, businesses and investors secure their innovations by providing solutions to protect their intellectual property, ensure the continuity of their business activity, provide digital proof of event, and mitigate IP, cyber and software risks.