WHO CAN BENEFIT FROM TIMESTAMPING?
From start-ups to established corporations, many companies across a wide range of industries can benefit from Certified Timestamping.
The following provides a non-exhaustive list of those who can benefit from timestamping:
Website owners, to prove consent where user consent is required for the use of cookies under privacy regulations
Banks, to record and prove proper onboarding of clients and their compliance with KYC requirements and anti-money laundering regulations
Online retail stores, to prove discounts displayed on their websites by comparing them with reference prices in order to comply with fair competition regulatory requirements
Users of digital contracts or invoicing to prove when and where the invoicing took place in order to comply with tax regulations
Construction and shipping companies, to prove the weight of their materials before shipment
Lawyers, to prove counterfeits or infringement using screenshots made at specific dates and time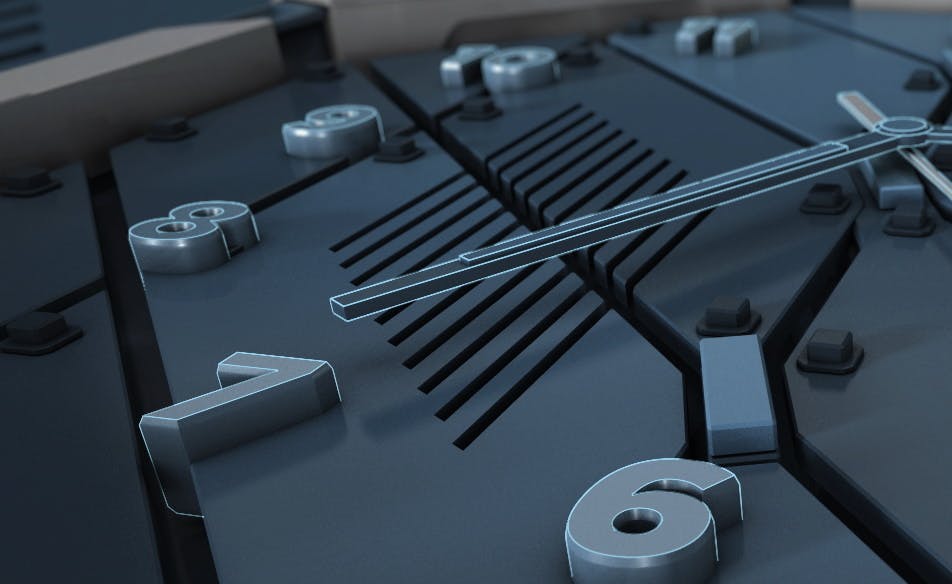 WHAT IS TIMESTAMPING?
The continuous and exponential expansion of digitalization across all sectors of the economy has brought about numerous benefits, not least in terms of efficiency and productivity gains. However, digitalization has also brought with it issues related to security, integrity and verifiability. Indeed, digital documents can be tampered with in ways that physical documents could not. The possibilities for fraud, theft and misuse are both new and numerous.
Certified timestamping using encryption technology is an essential tool to restore and build trust in the digital world. To put it simply, timestamping is the action of recording the date and time of an event. In the digital world, it is the equivalent of using physical dated stamps traditionally used to date documents.
There are different types of timestamping depending on the required level of certainty. Vaultinum, as a trusted third party, can confirm the date and time of a specific event which provides more legitimacy to the timestamp.
In the EU, once a qualified timestamp is attached or linked to a document, it cannot be modified and the media timestamped may be used as admissible evidence in court and enjoys a presumption of accuracy of both the time and date indicated, as well as testifying to the integrity of the linked data.
In practice, the timestamping certificate helps prove the authenticity of the date and time of the media timestamped. This certificate may be used to prove compliance with legal, contractual or tax obligations, whether for an audit or litigation, by providing snapshots of document filings or the recordings of a date and time of an event.
Keep in mind that Certified or Qualified timestamps can only be provided by a trusted third party authorized to collect, process and renew timestamps.
WHY CHOOSE VAULTINUM FOR TIMESTAMPING?
OUR REPUTATION
Recognized as a trusted third party for over 40 years, Vaultinum works hand in hand with businesses of all sizes across a variety of industries to provide certified evidence of rights and actions.
OUR EXPERTISE
Vaultinum's unique double expertise in Legal and IT makes it a qualified and powerful ally to assist you in the challenges your company may face. Partnering with Vaultinum means gaining strategic guidance to help you fully grasp the potential of timestamping, including from a GDPR perspective, in an ever more digitalized world.
OUR CERTIFICATION
Vaultinum is certified ISO 27001 and compliant with the European regulation Electronic IDentification Authentication and trust Services (eIDAS). This demonstrates how information security and cybersecurity are at the heart of our processes in the management of sensitive assets.
OUR FEES
As we thrive to meet your expectations and adapt to your budget, we apply flat fees, hourly fees or transaction-based fees, depending on your needs and preferences.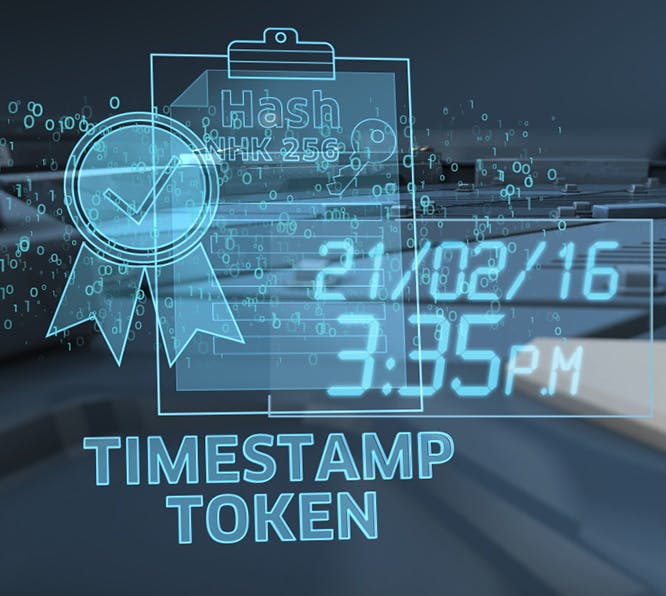 HOW TO GET YOUR CERTIFIED TIMESTAMP?
MANUALLY
Follow these 4 steps to get your material timestamped in no time:
Select "Ask for a quote"
Create your account
Upload the file to be Timestamped
Validate the fees and receive the certificate.
AUTOMATICALLY
Vaultinum uses the flexibility of its API technology to automate the timestamping of your documents and other materials. The bridge between our platform and yours via our API works to simplify your mass timestamping needs to ensure that you obtain your time certified proofs as and when expected, whatever the volume.
Here's how you can automate Certified Timestamping:
Speak with one of our sales representatives to establish a contract based on your needs
Connect to our API
Upload the data to be Timestamped
Receive the corresponding certificate to prove the integrity of the data