WHAT is Tech
Vendor Due Diligence?
Vaultinum's Tech VDD is a series of five online surveys, allowing procurement and purchase departments to assess all their vendors in the following 5 key areas:
Cybersecurity
Intellectual property
Third Party software management
Third Party software distribution
Software development
WHY use our Tech Vendor Due Diligence?
Improve and streamline your tech vendor assessment process
Identify significant risk issues linked to your vendor technology
Ensure all the software providers are compliant with internal rules
Obtain standardized performance scorecards for all your vendors
Improve your procurement processes
Get in touch
ASSESS VENDORS AGAINST INDUSTRY BENCHMARKS
Our Know Your Software Self-Assessment report provides a benchmark for industry standards and good practices, identifying potential issues and providing you with an action plan to increase the value of your software asset.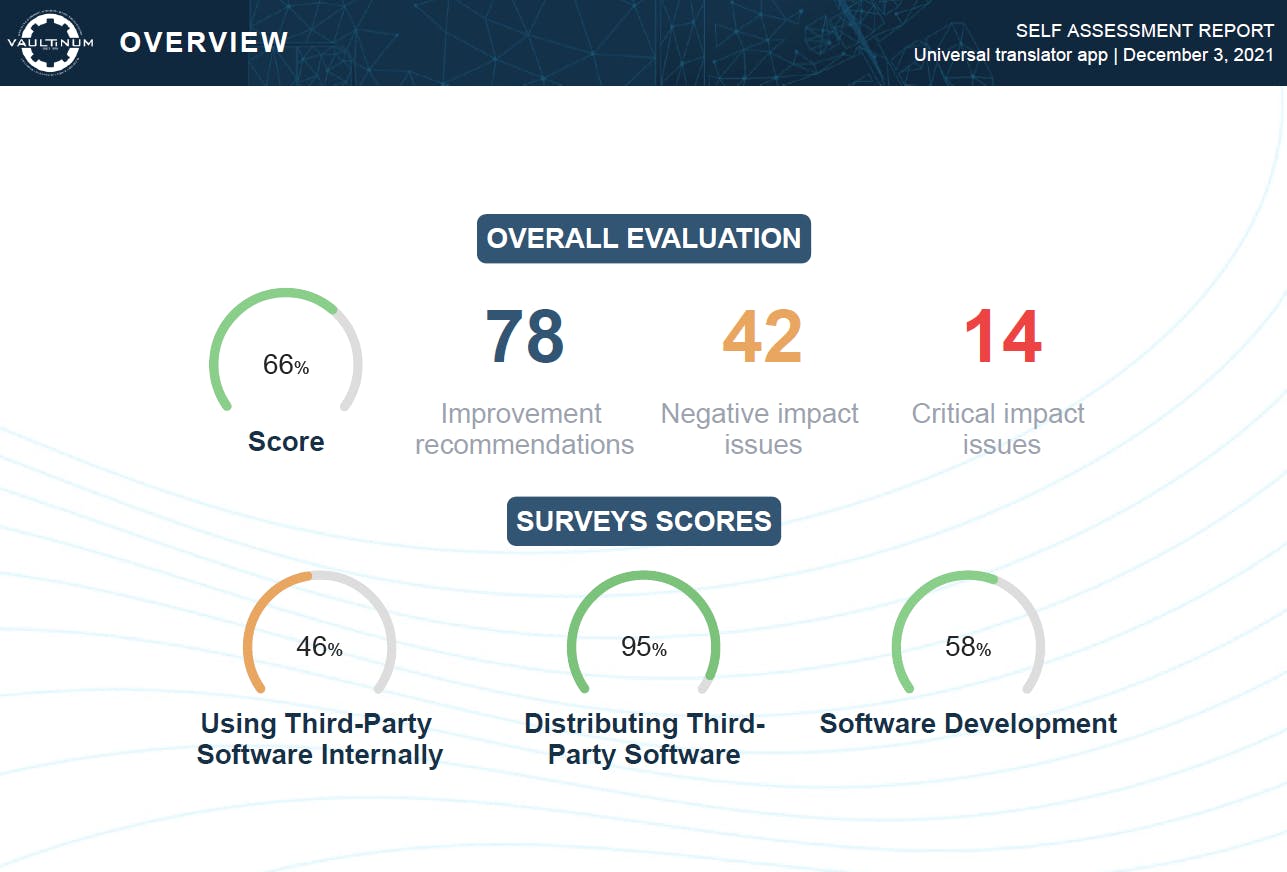 Vaultinum is a trusted European third party with over 40 years of expertise in the protection and audit of software and digital assets. We produce white papers, memos and in-depth articles that can help improve your knowledge in the areas of Intellectual Property, Cybersecurity and Third party software management. All our resources are free to download.